Product Page
Delicate Beauty
Delicate Beauty
illimité Delicate Beauty is a temperature reactive polish that transitions between turquoise when cold and sheer white when warm with silver holographic flakes and glitter and a subtle gold shimmer.
This nail polish is designed and made in the USA.
Temperature reactive polish has a typical shelf life of 6 months - 1 year and may begin to lose their ability to change color after that. The polishes are not kept in temperature controlled containers during transit, and may require time to cool off/warm up upon arrival before color transitioning can be seen.
---
Details
Customer Reviews
Customer Reviews
Write a Review
Ask a Question
Filter Reviews:
POLISH
effect
coat
color
kind
finish
polishes
color change
water
fingers
01/24/2020
ripetas
Finland
I thought thermals were meh but this one is awesome!
I've been looking at thermal polishes for years and coming to the conclusion that most of the time, my fingers are a set coolish warmish so the colour of whatever thermal on me would probably be somewhere in-between. And I've never particularly liked the colour combos or would have preferred the extremes to be switched around for a more appealing effect. So, when this one came out I thought finally two colours that I won't mind having on my nails, no matter what the colour ends up looking like. Also, my friend loves this kind of aqua/turquoise so I thought why not. This is a polish that needs two to three coats to be nice and even, as is always the case with these kinds of glitters. This polish is quite easy to handle for its texture, and dries really quickly. I could see the effect immediately, and the more layers you add, the "cooler" the colour naturally shifts. The temp changes between the free edge and the rest of the nail were very noticeable with a nice inbetween gradient, tho the effect lessened quite a bit with a nice thick glossy top coat (to even out the texture of the glitter), there is still a very clear reaction to temperature. Yes, it does settle to a temp and the effect isn't as noticeable if you have shorter nails, but of course it is. Every temperature-controlled colour changing thing ever does the same. If you expect a perfect French tip from a thermal polish, you forget how thermal things work. While I still think most thermals are gimmicky and meh, if you find one where you like the colours and all their in-between shades, I'd say try it at least once. You might be surprised how much you like it. Even if you only see the colour extremes in the shower and washing your hands. Oh, and my friend thought the colour combos absolutely perfect!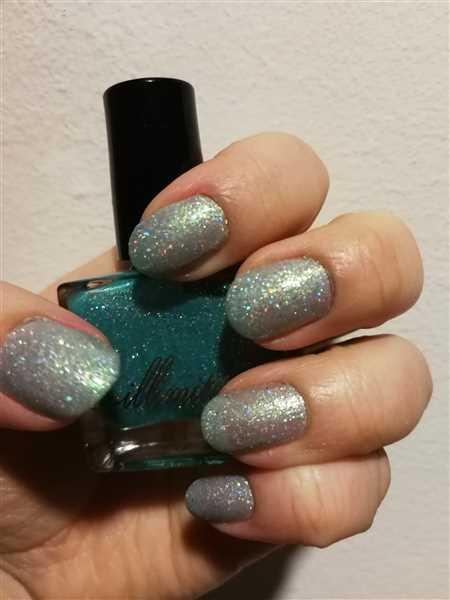 12/29/2019
Jeanie H.
United States
Horrible
I've ordered twice!! Each time the polish was to thick an gooey!! Waste of money!!!
01/14/2020
Live Love Polish
Hi Jeanie! We are so sorry illimité Delicate Beauty is giving you trouble. One of our Customer Experience Team members will be emailing you shortly, please be on the look out for our email.
12/15/2019
Susan R.
United States
Awesome product
Loveeeeee the polishes Very fast shipment
12/15/2019
Stacy B.
United States
Overpriced for the size of the bottle
Too expensive for such a small bottle (yes I should have checked but I'd have never imagined a pricey nail polish to be so small). And the finish isn't very shiny at all. The color changing effect is cool, I guess.
01/17/2020
Live Love Polish
Hi Stacy! We are so sorry you aren't fully satisfied with Delicate Beauty. Our Customer Experience Team will be in touch with you via email, please check your inbox for their message.
12/04/2019
Stephanie
United States
Not as expected
I was excited to try this color because I loved the way it turned out on the ad. Very disappointed. There isnt any color to it. It just looks white with glitter. I hope the other 2 that I purchased will do better than this 1.
01/18/2020
Live Love Polish
Hi Stephanie! We are so sorry you aren't fully satisfied with Delicate Beauty. Our Customer Experience Team will be in touch with you via email, please check your inbox for their message.