Product Page
La Femme Fleur
La Femme Fleur
illimité La Femme Fleur is a duochrome polish that contains the shades of bronze and golden yellow with a strong green shimmer and holographic glitters.
This nail polish is designed and made in the USA.
---
Details
Customer Reviews
Customer Reviews
Write a Review
Ask a Question
Filter Reviews:
POLISH
COLORS
coat
color
compliments
pink
green
anything
opacity
yellow
01/25/2020
Samantha L.
Canada
Beautiful and unique
Most beautiful polish in my collection by far and one of the best purchase I've ever made, I love how unique it is. I have long, natural nails and it's opaque in 2 coats for me which I wasn't sure would happen, just love it
JR
01/03/2020
Jessica R.
United States
Awesome statement color
The color was more toned down in real life. With natural sunlight I saw my nails get the to extreme yellow/green. Indoors my nails were closer to the pinky in the image. Loved the fine grain of the glitter, it made for an easy application and the opacity could be built up from a semi-sheer to full coverage in 2-3 layers.
01/02/2020
Sam
Canada
amazing
I've never seen a colour quite like this, that shifts between a yellow, green, and pink depending on the light, and does it so beautifully. I have medium length nails and got full opacity at 2 coats which, considering how sheer the first coat was, was incredible. I'm so happy I got this, I feel like it's the perfect New Years polish with just how fun and vibrant it is, 10/10 would recommend to anyone looking for something completely unique and stunning. The little flecks of holo don't hurt either~
12/27/2019
Julierobin S.
United States
The perfect yellow
It does not look like a school bus.It does not match my 5 year olds rain boots or a six month olds poo. it does mot look like mustard,It could look like a daffodil but it doesnt.In fact it does not look like anything and it is not trying to. someone told it be yourself and it does, it shines as yellow almost glows,bur when you turn your hand to see the pretty yellow glow it giggles and turns to peach and then when you try to see the pretty peach it giggles again and turns to the prettiest green i have ever seen. This polish is not fun or flirty or bold This polish is PRETTY. .if you buy this because of the picture you are in for a rare and good surprise.;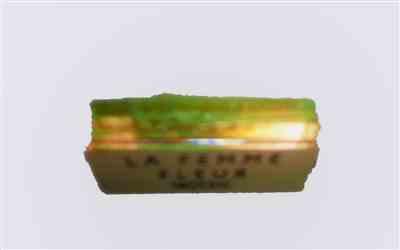 11/18/2019
Lauren
United States
Try it over black!
I've had this polish for a while and really like it. It's not your typical gold, tends to run more green and in other lights pink. But the reason I'm writing a review now is I tried painting it over black polish on a whim and BAM! A beautiful jewel green! Did not expect that result, now I like this polish even more.