Product Page
Sumi
Sumi
illimité Sumi is a temperature reactive polish that transitions between black when cold and sheer light grey when warm with gold to green shifting flakes and holographic glitter.
This nail polish is designed and made in the USA.
Temperature reactive polish has a typical shelf life of 6 months - 1 year and may begin to lose their ability to change color after that. The polishes are not kept in temperature controlled containers during transit, and may require time to cool off/warm up upon arrival before color transitioning can be seen.
---
Details
Customer Reviews
Customer Reviews
Filter Reviews:
POLISH
COLORS
bottle
coat
color
hands
compliments
polishes
stars
temperature
KP
01/05/2020
Katriel P.
United States
Love it!
Great when in "warm" mode but lovely black-gold in cold temperature. Looking forward to wearing this more!
12/27/2019
Dawn C.
United States
Beautiful polishes
I absolutely adore these polishes. The colors are gorgeous, the application is so clean and the quality is the highest I've seen. The smaller size helps me to use them up before they get old and clumpy like most polishes I have to throw out halfway through.
12/23/2019
Jessica C.
United States
Very nice
I really love the thermal effect of this polish. The black tips are a nice accent. I give it 4 stars because it starts to chip pretty quickly, but a good top coat remedies that somewhat. Overall I'd say it's worth the price. I may also try other thermals in the future now that I know it works so well and looks really pretty.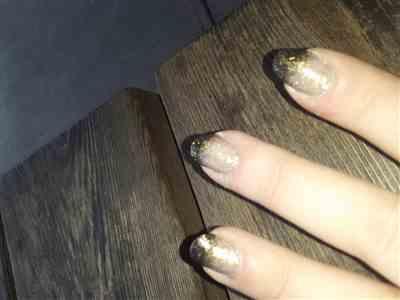 12/16/2019
Raine W.
United States
Beautiful polish, but color...
I ordered it together with Blue Nude and Koi. Among the three of them, the color of this one did not work for my skin. It looks greyish most of the time, plus when it's cold it does not become that dark rich color as on photos but stays grey.
01/10/2020
Live Love Polish
Hi Victoria! We are so sorry you aren't fully satisfied with Sumi. Our Customer Experience Team will be in touch with you via email, please check your inbox for their message.