Product Page
Iris
Iris
Iris is a thermal polish that transitions between light silvery blue (warm) and light lilac (cold) with holographic glitter and gold shimmer.
This shade is part of the In Bloom Collection.
The In Bloom Collection has raised $10,000 for New York Bee Sanctuary, which creates sustainable environments for honey bees and fights the impact of habitat loss, pesticides, and more.
Temperature reactive polish has a typical shelf life of 6 months - 1 year and may begin to lose their ability to change color after that. The polishes are not kept in temperature controlled containers during transit, and may require time to cool off/warm up upon arrival before color transitioning can be seen.
---
Details
Customer Reviews
Customer Reviews
Write a Review
Ask a Question
Filter Reviews:
POLISH
COLORS
color
Quality
polishes
purple
silver
color change
blue
colours
06/26/2020
REGINA D.
United States
New favorite
I loved using this color over the LBD. Beautiful effect
02/16/2020
Cassandra J.
United States
No color change
At 3 coats, there was no discernible color change most of the time. My hands had to be extremely cold or hot to even see A color. More often then not the polish looked like a light blue silver. Formula was easy to work with but the color was so disappointing. My hands normally run cool, so my mom had me try this on her. She also has long natural nails like mine and her hands are normal. Same thing for her. There has to be some temperature manipulation or photo manipulation going on with their photos.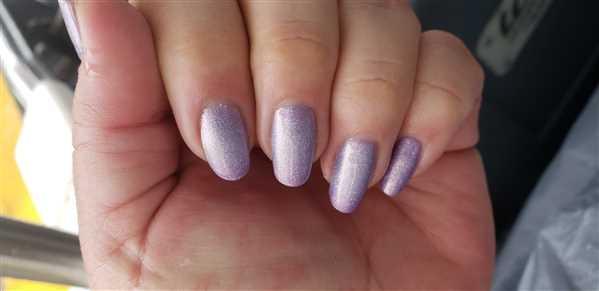 02/20/2020
Live Love Polish
Hi Cassandra! We are so sorry you aren't fully satisfied with Iris. Our Customer Experience Team will be in touch with you via email, please check your inbox for their message.
02/15/2020
Aileen S.
Australia
I think mine is broken
Iris is a disappointment. The colour change is so negligible, that one wouldn't notice it go from a silvery-pale blue to a silvery-pale lilac. The colour change is not even close to the marketing pictures. I am beginning to think that there is some serious photoshopping being done here to sell these thermal products that doesn't live up to the pitch.
02/15/2020
Live Love Polish
Hi Aileen! So sorry that Iris is not working as anticipated. Please check your email as our Customer Experience Team will be reaching out to you shortly.
12/13/2019
Nancy M.
United States
Iris (In Bloom Collection)
I bought it for a gift for my daughter-in-law. I only wear clear polish.
11/26/2019
Krystal M.
United States
Iris has beautiful color change
I love the polishes from Live Love Polish they are beautiful and unique. The polish is durable and last longer than most products I've used.